Founder & CEO
Ethnic Online Foundation
As President and Founder of Ethnic Online, New England's Magazine for Ethnic Professionals, Leonard is not new to the professional scene. As one of the original founders of the Nubian Professionals in 2000 and Executive Producer of The Trailblazers of Color Gala, his dedication and passion for supporting ethnic professionals in New England are clear.
Born and raised in Boston, MA, Leonard attended the exclusive Copley Square High School (now known as the Muriel Snowden International School) and attended Northeastern University where he majored in computer science. With over twenty-five years of successful executive-level experience in technology and advertising sales, Leonard has worked for a number of Fortune 200 & 500 companies, including Forrester Research, Computervision (now Parametric Technologies), Prime Computer, InterGlobal Services and The Boston Globe.
Leonard currently serves on the board of the Engineering Science University Magnet School (ESUMS) in New Haven and Minority Business Initiative (MBI) in Hartford, Ct. Through Ethnic Online, Leonard has worked with a number of top New England corporations, such as Children's Hospital of Boston, Bank of America, Staples Corporation, National Grid, Dana-Farber Cancer Institute, and the Stop & Shop Companies, and he has connected ethnic professionals to resources, people, and places. Leonard has also worked with a number of affinity groups in New England, such as the Black MBA, National Association of Black Accountants, National Society of Hispanic MBAs, and National Association of Asian American Professionals. Leonard includes the Urban League of Eastern Massachusetts, Urban League of Greater Hartford and Southern Connecticut as national organizations with which he has partnered over the years.
Ethnic Online has also worked on the Ebony Fashion Fair in 2006–2008 as a co-producer in the Boston area. Since the incorporation of Ethnic Online, Leonard has developed an active database of over 20,000 professionals throughout New England (and many outside of New England) and has supported their personal and professional development through corporate and community connections.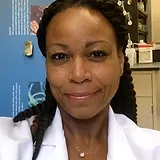 PhD,Geology & Geophysics and Chemical Engineering,
Yale University
Dr. Ruth E. Blake is a senior faculty member in the departments of Geology & Geophysics and Chemical Engineering and in the School of Forestry & Environmental Studies at Yale University. She is also a member of the Department of Earth and Planetary Sciences, School of Engineering and Applied Sciences and School of the Environment. She is a geologist and biogeochemist who is deeply engaged in ocean and space exploration and her core research has focused broadly on the co-evolution of earth and life with emphasis on phosphate, a major chemical requirement for life that also comprises the structural backbone of DNA, cell walls and ATP, which supplies fundamental energy to all cells.
Professor Blake has developed many new tools to explore scientific questions ranging from the changing temperature of Earth's oceans over the past 3.8 billion years, to the existence of life on Mars and the metabolic rates of cancer cells. As a member of the Yale faculty since 2000, she has advised a host of undergraduate/graduate students and postdocs and has also been actively engaged in a range of K-12 educational outreach and science curriculum development activities, some of which are highlighted below.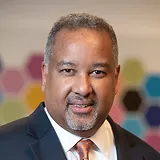 George Llado is Senior Vice President and Chief Information Officer of Alexion, and is responsible for building the company's Global Information Technology function, focusing on initiatives that enable Alexion to serve more patients around the world as it prepares to launch a number of new products and indications with anticipated approvals between 2015 and 2018. 
Mr. Llado joined Alexion on January 1, 2015. Today, he and his global team develop and implement enterprise-level business applications and infrastructure, expand ERP implementation, manage information security, deliver new analytics tools, and design and deploy systems across Alexion's R&D, Commercial, Manufacturing, and Quality functions. 
Prior to joining Alexion, Mr. Llado served as Vice President, Information Technology for Merck's manufacturing and supply chain organizations, where he led the planning and development of IT solutions for the company's Manufacturing Division. Before that, Mr. Llado was Merck's Vice President, Corporate IT and business line CIO for several functions. He also successfully managed the large-scale merger integration of Merck and Schering-Plough for the IT and Shared Business Services organizations. In addition, Mr. Llado has held several other positions of increasing responsibility at Merck, and previously worked at Citibank, N.A. earlier in his career. 
Mr. Llado serves on the National Center for Women & Information Technology (NCWIT) Board and the Temple Fox IT Advisory Board. He holds a Bachelor of Science degree in Computer Science from New York Institute of Technology.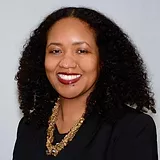 Principal
Engineering, Science University Magnate School (ESUMS).
Medria Blue-Ellis has been the principal of the Engineering and Science University Magnet School (ESUMS) for 8 years. ESUMS is New Haven Public Schools District's (NHPS) only 6-12 school and although it is only 10 years old, it has earned national and state recognition.

ESUMS leads NHPS in all standardized tests scores and its averages are higher than state averages in all grades and in all areas.

During her tenure, ESUMS students have won numerous local, state and national science, technology, engineering, and math competitions and have earned hundreds of college credits through Project Lead the Way engineering courses and Advanced Placement courses including AP physics, AP calculus, AP computer science and AP statistics. Students have also gained credits in NHPS' College Before College Program where they take classes at Yale University, Southern Connecticut State University and Gateway Community College and the ESUMS/University of New Haven (UNH) STEP early college program.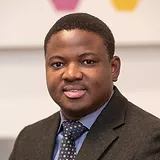 Senior Engineer
Pratt & Whitne
A Certified IT Professional with over 17 years' experience in design, development, implementation and management of software, application and database systems.

Leadership. Subject matter expert. Implementing forward-thinking data management strategies. Master Data Management. Data Quality. Data Governance. Data Migration. Data Integration. Data Security. Data Analytics. Data Architecture. Data provisioning. Business Process Modeling. Oracle 12c. Teradata. SAP. Oracle SQL and PL/SQL. Hadoop. Big Data. Overall Problem Solver. Presently employed at Pratt & Whitney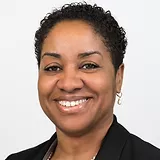 Co-Founder & Principal, P-Tech in Norwalk,
(formerly Norwalk Early College Academy)
KAREN AMAKER is the founding director of the Norwalk Early College Academy (NECA), the first P-TECH 9-14 school in the state of Connecticut. Karen began her career in education in 1995 as the director of Summerbridge New Haven, a national education non-profit located at Hopkins School.

During her tenure, Karen was instrumental in advancing the program's mission to build a new corps of young teachers and expanding the public-private collaboration between Hopkins and New Haven Public Schools. Karen worked closely with New Haven school leaders to establish year-round after school tutoring programs at numerous middle schools throughout the city and employed high school students as tutors.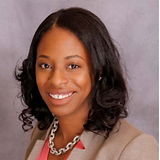 Senior Database Specialist
Prudential Financial
As an accomplished Senior Database Specialist with Prudential Financial, Latisha Douglas has the opportunity to maintain the usage and deployment of the Life Insurance Division's database management systems. Her primary responsibilities include designing, creating, and maintaining databases. Latisha also relies on her considerable knowledge of Agile development methodologies to ensure new products are seamlessly integrated into the database systems, and the data is appropriately stored, organized, and structured. ​ Since joining Prudential in 2000, Latisha's career has experienced an exciting evolution from her early days as an intern. Her tenure includes serving in a variety of capacities throughout the organization, including the former Prudential Securities in New York City and Gibraltar in Tokyo, Japan. Currently, as a member of the Data Analytics team, Latisha utilizes her comprehensive analytic expertise to assist in the implementation of an innovative database management system, which will ensure Prudential remains competitive in the ever-changing 'Big Data' market. ​ Latisha is matriculating towards a dual Master's degree in Data Analytics and an MBA in Technology from the University of Connecticut (UCONN). She also holds a Bachelor of Science degree in Computer Science from Seton Hall University. Latisha is also a MongoDB Certified Database Administrator.​

Latisha is invested in community involvement and is a founding member of the Collaboration of Minority Women Professionals. She is also a contributing member of the Network of Executive Women. Latisha is also committed to her family, and enjoys including her daughter, Kaylee, and son, Kaiden, in her passion of real estate investment.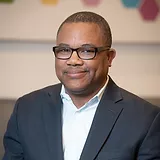 Dixon Business Solutions, LLC
Frank has over 20 years providing hands-on leadership, development and operational guidance to businesses, professionals, government and non-profits to achieve enhanced sales, profits and quality results. Frank has led business development & contract negotiation initiatives in both the domestic and international sectors for Federal & State governments, fortune 100 corporations and Non-Profit resulting in over $900M in revenues; Industries include Military, Aerospace, Automotive, Medical Device and Manufacturing. Frank is a US Army veteran where he managed a high altitude radar detection air defense unit; he is also the current founder and managing partner for Dixon Business Solutions, LLC, a business consulting firm which provides businesses, organizations and professionals with targeted growth solutions. Frank also co-founded and served as the President & Executive Director for the The Black Business Alliance (BBA) a Connecticut based 501c6 Non-Profit which seeks to empower black and minority business with the skills and access aimed to create a culture of self-worth, wealth building and community inclusion. Frank serves as an instructor in the Connecticut Community College system teaching Management, Professional Development, Six Sigma and Supply Chain Logistics.

Frank has a B.S. in Business Administration and M.S. in Engineering and Organizational and Management and serves on various boards and commissions.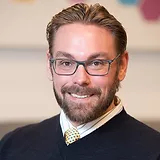 Lieutenant Matthew Serrocco
Hamden Fire Department
Matthew began a dynamic STEM based career studying mechanical engineering. Following his employment as a firefighter he transferred to fire science engineering at UNH. He has dedicated the last 24 year as an emergency first responder, firefighter and rescue technician. He is a 20 year veteran at Hamden Fire Department and Rescue Services with the past 6 years in leadership role as a lieutenant.

As a rescue technician, he's been privy to practical applications of both physics and advanced mathematics. These STEM skills are vital through deployment of numerous complex mechanical advantage rope systems, extrication and forcible entry techniques and utilizing fluid and thermal dynamics. It has also help develop outside the box, adaptable thinking and problem solving.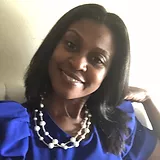 Administrator
Engineering Science University Magnate School (ESUMS)
Teresa Flowers is the senior administrative assistant at the Engineering Science University Magnet School (ESUMS) Teresa has a BA from Albertus Magnus College and participated in the New Dimensions Program. She is very fluent in Spanish and has always had a love for science. Teresa is very efficient in the Microsoft suite of tools, Excel, Word, and PowerPoint.

Additional strengths include strong organizational skills, effective communication, project management, building rapport, interpersonal skills, a collaborative mindset, self-starter, problem-solving, file management, database administration. Teresa is a true team player and understands the value of genuine customer service. Some of Teresa's other joys include attending Bethel A.M.E. Church where she is the President of the choir and secretary for the David S. Bush Lay Organization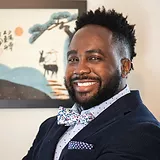 I grew up in Bridgeport, CT with my older brother and two parents from Jamaica. Since my childhood, I have been interested in engineering. My father was an architect, so I learned about construction early on. I attended the University of Connecticut and became the first in my family to graduate with a 4-year degree. Through college, I discovered my passion for working with others to solve complex problems. Now, I strive every day to be a driving force behind technological advancement, infrastructure enhancement, and smart growth.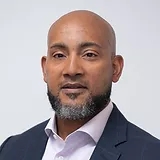 Director of Consulting with
Dimensions Data Technology
Consulting Practice
Mr. Rahsaan Akbar. Rahsaan is a Director of Consulting with Dimension Data's Technology Consulting Practice specializing in engaging with clients to drive Business outcomes through deploying advanced technology solutions. Rahsaan has over 20+ years of experience in architecting, designing, and implementing enterprise and service provider solutions. Rahsaan has earned the respect and admiration of clients and co-workers for his unique ability to demystify and apply technology in a meaningful way.
During Rahsaan's tenure with Dimension Data he has led many engagements as a Principal Consultant where he's acted as a Global architect for converged network deployments and provided best-practice design principles in deploying large-scale Data Network Infrastructures. Rahsaan's formal training is in Electrical and Network Engineering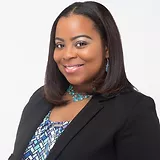 Owner, Freelance Writer/Editor
Takiya Green is a nonprofit strategist and founder of Divine Writing Solutions. Takiya Green founded Divine Writing Solutions in 2018 with one primary goal in mind – to add value to each client's life. Takiya has over fifteen years of administrative experience and has worked in various industries, including hospitality, insurance, and legal. She is a licensed life, accident and health producer, certified paralegal and certified grant writer. Her passion is to provide nonprofit organizations with the tools they need to be successful. Takiya is currently pursuing her bachelor's degree in sociology, at Albertus Magnus College. She is also a mom and wife. In her spare time, she enjoys, reading, singing and spending time with family.