The manufacturing industry, especially, needs more people of color to go into engineering.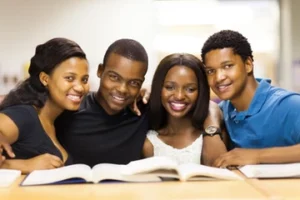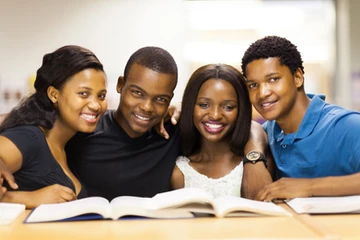 "A diverse workforce is the backbone of a successful business in global markets."

Less than 2 percent of black freshmen in the United States enter college engineering programs. That should be a startling statistic for business leaders. And in the manufacturing sector where engineers are in high demand, this issue is magnified.
According to the Manufacturing Institute, manufacturers will need to fill nearly 3.5 million jobs in the United States over the next decade, but 2 million could go unfilled because too few people have the required skills. For manufacturing to succeed, business leaders therefore must be at the forefront of engaging talented African-Americans with college preparation, academic support and career-readiness activities in engineering fields.
Simply put, our country needs more African-American engineers to continue our nation's progress and fill talent gaps in manufacturing. It begins with a commitment by business leaders to support organizations like the National Society of Black Engineers (NSBE), which is holding its annual convention in Pittsburgh today through Sunday.
With more than 16,000 active members around the world, NSBE is one of the largest student-governed organizations in the United States. It is working to widen the pool of engineering talent from black communities across the globe by increasing the number of black engineers who excel academically, succeed professionally and positively impact their communities.
NSBE hopes to help increase the annual number of African-American engineering bachelor's degree recipients from 3,500 in 2014 to 10,000 by 2025. In the United States, where African-Americans and other people of color will soon outnumber other populations in the workforce, we must expand the pipeline to engineering careers by enhancing programs at every level of the education system.
Students of color studying science, technology, engineering and math — the STEM fields — are underrepresented at schools around the country. They face a unique set of challenges that have led to persistent under-representation at the graduate levels and across STEM professions.
According to the U.S. Department of Education, African-Americans received only 7.6 percent of bachelor's degrees and 4.5 percent of doctorates in STEM disciplines. It is critical to nurture black students' and professionals' interest and aptitude in engineering, expand their professional horizons and lead the nation to greater economic prosperity fueled by innovation.
But organizations like NSBE cannot achieve this goal without the support of business leaders. Businesses can help develop a pipeline of talent, educating young people in science and generating excitement about STEM careers from an early age.
We know that STEM backgrounds, regardless of race, produce highly skilled employees and valued technical opportunities that help drive economic growth, innovation and global business opportunities. Now is the time to maximize the impact of college preparation and harness young leaders' capabilities as they look toward the future of engineering, in Pittsburgh and across the globe.
As we welcome NSBE to Pittsburgh, we should recognize the great opportunities that Pittsburgh offers to this important group of future leaders through exceptional universities, organizations and our thriving business community. It is no wonder that Pittsburgh, an industrial powerhouse that is transforming to a tech hub before our eyes, was chosen for this premiere recruiting event for the fourth time — the most of any city. Solving challenges such as those posed by autonomous and shared vehicles and the transition toward more electric vehicles will be possible only if we leverage the diverse talents of engineers from all backgrounds.
A diverse workforce is the backbone of a successful business in global markets. Employing people with a variety of perspectives and unique experiences allows manufacturers like PPG to serve customers in nearly every corner of the world. Diversity is about celebrating our best, because the only way we will continue to achieve economic growth is by doing so together.